How to Earn Money from YouTube
Do you want to earn money through your youtube channel?
If yes, then I present you some tips on How to Earn Money from YouTube.

Making money on YouTube is not everyone's cup of tea it needs Creativity, Hard Work, Determination, Patience, and Belief in yourself.
1. Create a YouTube channel
Image Source: Buffer Blog
It's the very first step to start earning from YouTube, it's quite obvious without any YouTube channel you cannot start making money. When you sign up for Gmail, then Google provides you with many apps and services such as Google maps, Google photos, Google drive and many more. YouTube is also an app of Google Inc. A YouTube account gets created automatically when you sign up for Gmail.
Create a new account otherwise, you can use your existing account.
You can create a channel about almost anything.
Think of a good niche YouTube Channel name.
Add tags and keywords in the advanced section which is relevant to your content.
Create a channel icon and channel art.
Choose your username carefully (So it should be easy and rememberable).
Also change your username on Google+ as well.
2. Add content
Image Source: Versa Marketing
As we all know content is the king it is the only and only way to make yourself and your channel a brand. If your content is not good then don't even think of earnings from YouTube, so make it sure that your channel must have a good quality content. Try to discover your unique style.
Have quality content.
Don't make your videos too long, also make sure your audience won't get bored.
Use a better camera for a good video quality, Use better editing software or VFX, Use a tripod or u can use a gimbal as well.
Upload regular content.
Make sure to tag your videos with the right keywords which are relevant to the content.
3. Have a permanent audience
Image Source: mbtskoudsalg
Seriously there is no other way to get money from YouTube channel if you don't have a permanent Audience. And that is quite obvious that you need an audience to watch your videos. You can just create a unique content to indulge your viewers and they will again come back to you for the new content
Uploading regular content is a must for more viewers.
Share your video on social media and your family and friends.
You can interact with your viewers by replying on the comment.
Answer the questions which have been put up by your viewers.
You can also create videos regarding your community and it will bring in more viewers.
4. Monetization
Image Source: blog.plista.com
At least what all you want is money, so now you have done a great job now you are working on your YouTube channel uploading more and more content regularly now it's the time to monetize your videos. But for this here is the condition, that there should be no copyrighted material in your video. Now what all you have to do is follow my instructions.
Go to www.youtube.com and then click on "My Channel"
Click on the link "Video Manager" on the top bar
Click on the channel and enable monetization
But! But! But! There are some requirements as well
You need at least 4000 hours watch time and minimum 1000 subscribers to start earning.
You can monetize a video when it is uploading, by clicking monetization tab or otherwise you can also monetize a video after it has been uploaded. What you have to do is open your video manager and click $ sign appearing next to the video. Then check "Monetize with Ads".
5. Using Google AdSense.
Image Source: Marketing Land
Google AdSense is one of the best ways to earn money from your YouTube channel you can set up Google AdSense by signing up Google AdSense program on its website. There are some requirements as well.
You must be 18 years or older to create your own Google AdSense account and if not then you will need an adult help because Google needs to verify who you are and whom to send the money.
You have to fill the information either of your bank account or PayPal with a valid mailing address. I had already written a blog on Google AdSense you can check it by Clicking Here. Google AdSense work per ad click and smaller amount per ad view.
6. Check your analytics.
Image Source: EDKENT® Media
Analytics is a tool where you can view your estimated earnings, advertisement performance, your video views, demographics and much more. Now you have some quality videos published, Monetize your videos and gain views on videos then you can check out the Analytics of your YouTube channel. It is a great tool which shows how your audience is reacting to your videos, Are they liking your content? Or you have to change your marketing strategy and your content.
7. Marketise your videos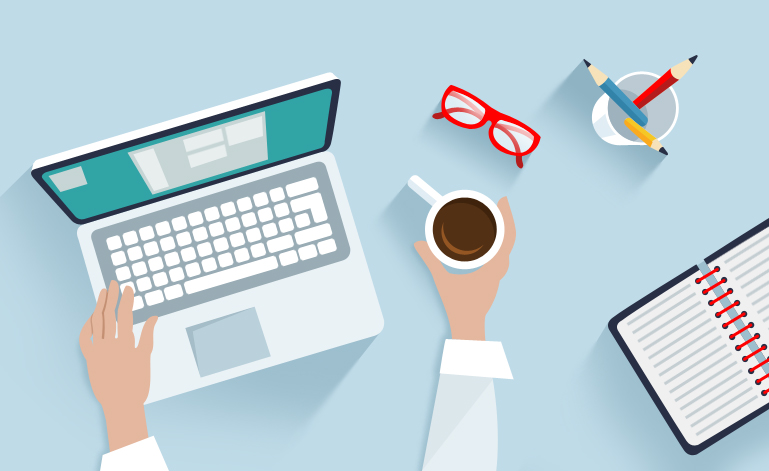 Image Source: Corporation financière Ethicor
It's not done yet, you can make a website and start a blog where you can share your video link. Which redirects to your YouTube account and give you much and more view and which is definitely better for you. As you know a website is a platform from where you can earn tons of views and traffic which can be beneficial for you. By sharing the link on the website your reach increases and also it increases the chance of getting noticed.
8. Become a YouTube partner.
Image Source: Fullscreen
YouTube partners are the member of YouTube who has monetized their videos with a large number of viewers also they gain access to more content creation tools and even they can win prizes according to the number of viewers they have, they also get access to much and more community support and tips. You can also apply for YouTube partnership at any time from the YouTube partner page but again there is a requirement, you need to have 15000 cumulative watch hours in the last 90 days to become a YouTube Partner.
9. Paid Promotions
Image Source:Salesforce.com
Once you have become famous on YouTube, Then the companies directly collaborate with you and ask you to promote their product because now, you are not just famous or a mere YouTuber, you've become an influencer. And you can earn money from the companies directly.
Please follow and like us: